Gold Smith Jewelers
An
Intimate

Jewelry Boutique
About
Gold Smith Jewelers, a family owned jewelry store, has been serving Lincoln, NE and the surrounding communities for all of their jewelry needs since 1983. In 2007 we moved to our current location in The Old Cheney Center shopping mall which is conveniently located near Nebraska Hwy 2, 56th St, and Old Cheney Road.
Services
At Gold Smith Jewelers, we offer a full range of jewelry-related services from basic repair to complicated custom designs. Our knowledge and skills, paired with years of working at the jeweler's bench, make us experts in our field. The same expertise we have with jewelry also extends to clocks and watches, truly making us your total jewelry center.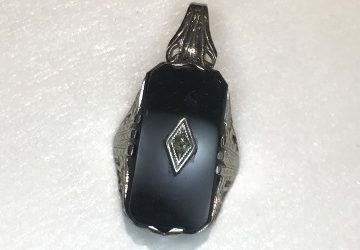 We have been asked quite frequently at Gold Smith Jewelers for suggestions on what to do with an inherited and/or sentimental ring. Not necessarily to totally remount the stones into a brand new mounting but instead keep enough of the original setting and update it....
Peridot gemstones raining from the Hawaiian sky from the volcanic eruption….too good to be true, right?  Right. You may have heard some 'fake' news claiming that this was happening, and maybe you even considered hopping on the next flight to Hawaii to claim some for...
Memorial Day is to remember those who died in active military service. Let's honor them well
Contact
5500 Old Cheney Rd, Suite 18
Lincoln, NE 68516
Hours
Tuesday - Friday: 9:00 - 6:00
Saturday: 9:00 - 4:00